Customer service software that supports your processes and workflows
A solution that seamlessly enriches customer touchpoints, channels swift resolution, and provides flexibility while helping you nurture customer relationships and provide outstanding support.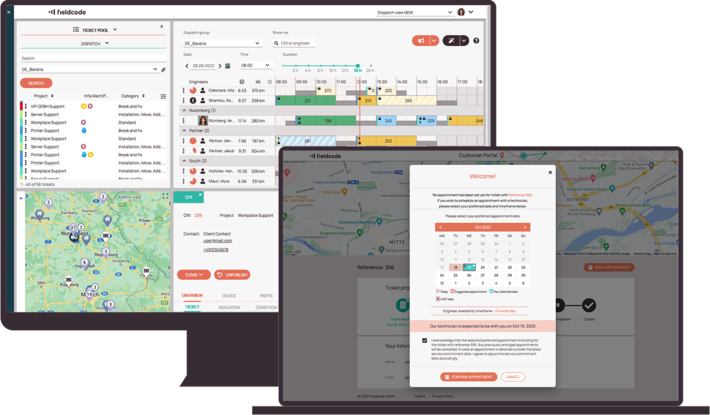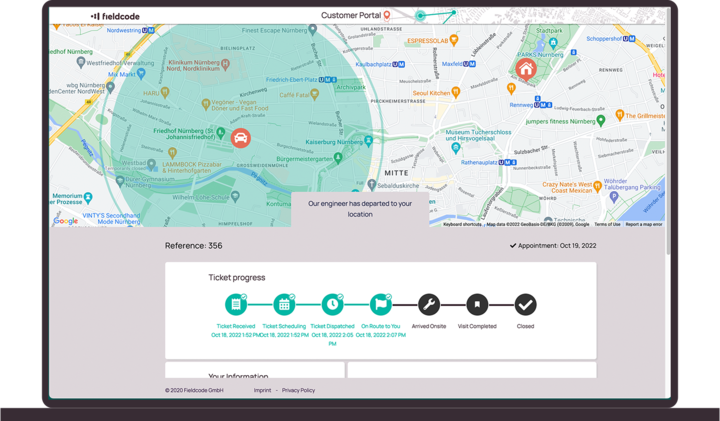 A customer support platform that keeps customers always informed
Build trust and confidence through transparency. Customers have access to status updates, service experts when they need them, and the power to self-serve. All relevant updates are sent automatically to customers by email, SMS, or mobile app to ensure a unified customer experience.
Streamline and manage customer incidents from a single view
Data and processes are connected to a unified, seamless customer support ticket management platform. The single-view dashboard allows complete visibility into requests, incidents, and customer history. Seamless communication and access to all data allow for coordination and quick resolutions between agents and service operations teams.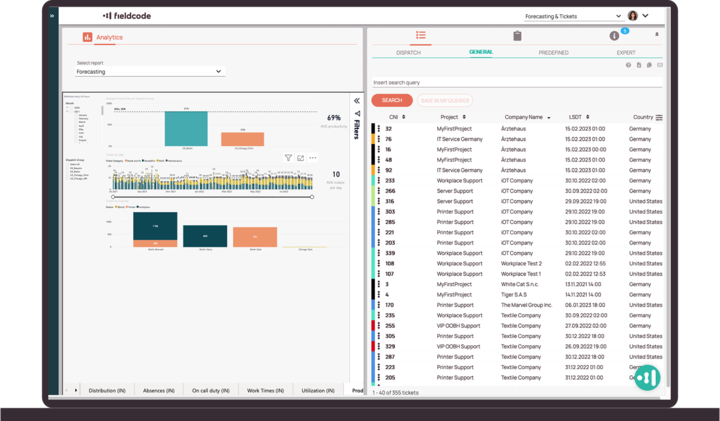 Route requests and incidents to the right agent around the clock
Customer service management has never been easier with automation. Tickets are automatically routed to the best agent based on their skill set and availability every time.
Key benefits of Fieldcode customer service software
Reduce call traffic and the demand for call center resources
through customer self-service, automated email, and SMS notifications.
React effectively to emerging issues and reduce task execution time
by unifying customer data and automating the transfer of data into systems and automating processes.
Deliver a modern, unified experience
with access to one unified platform. Manage, submit, and track service requests and progress easily online.
Maximize efficiency by customizing and adapting workflows
to business-specific needs. Add, move, or delete any data fields within seconds.
Maximize performance with auto-generated service requests
which capture all tasks that need to be done. Service requests are automatically updated with access to all relevent data to successfully complete tasks.
Provide audit trails with digitized service requests.
Data and tasks are tracked within service requests to support audits, compliance reporting and forecasting.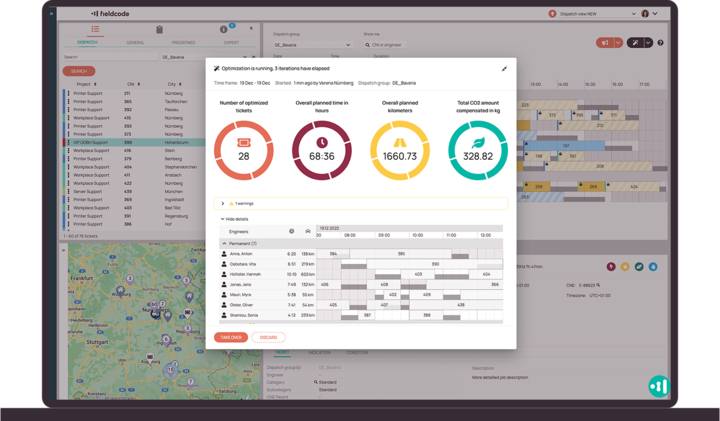 Learn more about Fieldcode through a demo
Each business faces different challenges. Request a demo and our experts will show you how our software helps your individual needs