Next level features for FSM Software
Manage your field service teams efficiently and delight your customers with smart experiences. Benefit from an innovative set of features to control and simplify the complexity of your field service workflow.
IoT integration
Integrate all your IoT sensors to your service network and monitor all data points in your network in one comprehensive view. Generate automated alerts and create tickets for any failures on monitored assets in order to deliver predictive services.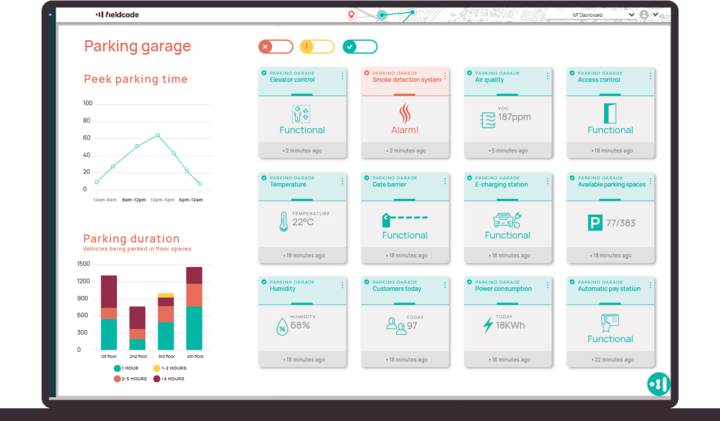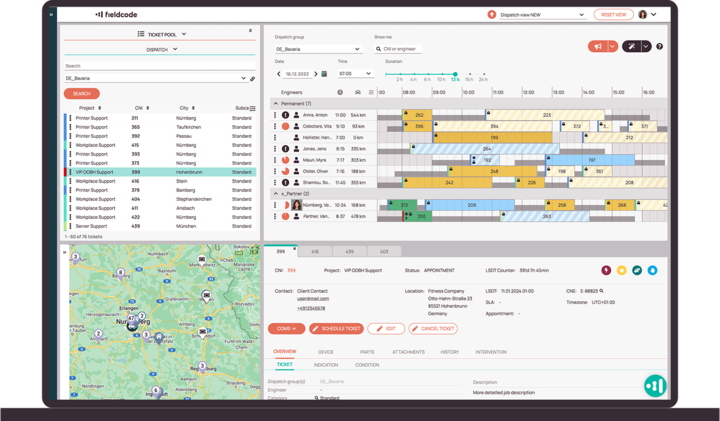 Automated dispatching
Revolutionize your scheduling processes and significantly improve your field workforce management with high-end multilayer disposition, optimized route planning and no-touch ticket assignment.
Mobile application
The Fieldcode mobile application is suited for engineers on the field, assisting them in their daily field service assignments and reporting. Work orders and ticket status can be tracked both, online and offline and full documentation regarding spare parts or instructions are available.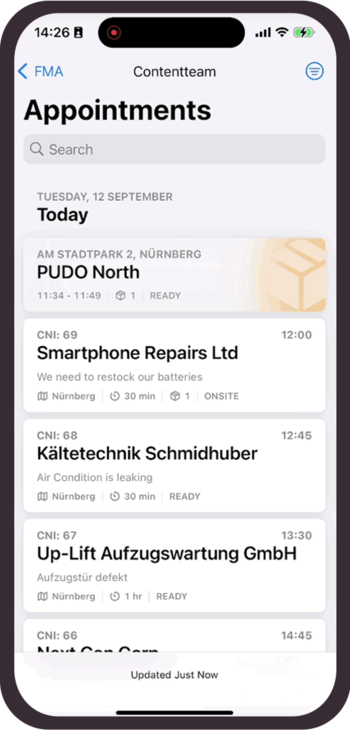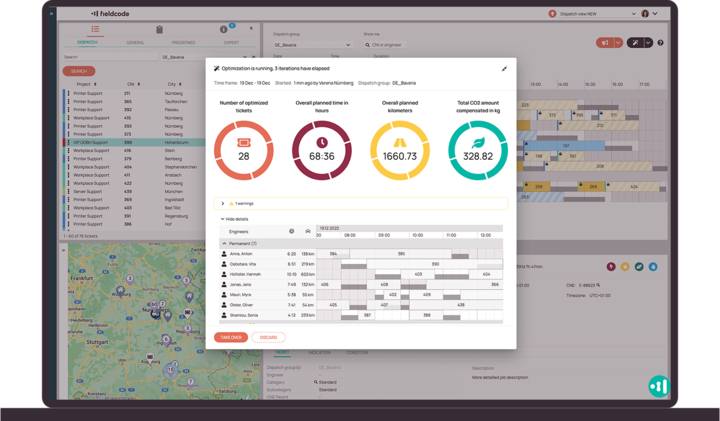 Route optimization
Optimize manually planned routes based on mileage, worktime, SLA compliance and even real-time traffic data. Increase utilization and optimize your job scheduling by favoring idle resources and minimizing the usage of overtime hours.
Customer portal
Keep your customer always informed.
All relevant updates can be sent automatically to customers by email or SMS, e. g. the estimated time of arrival can be communicated in real-time through a live link to the tracking tool.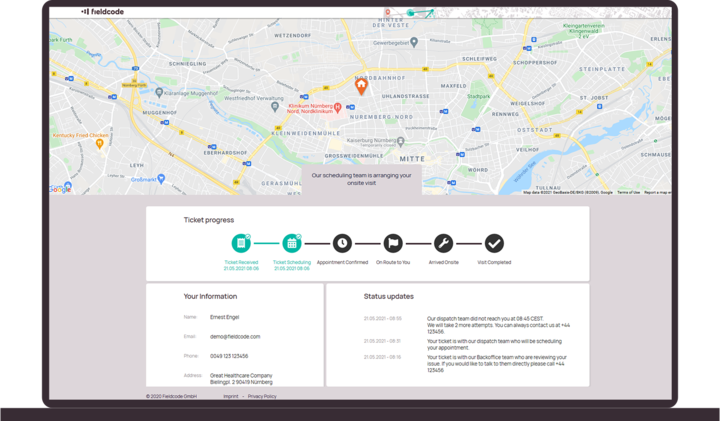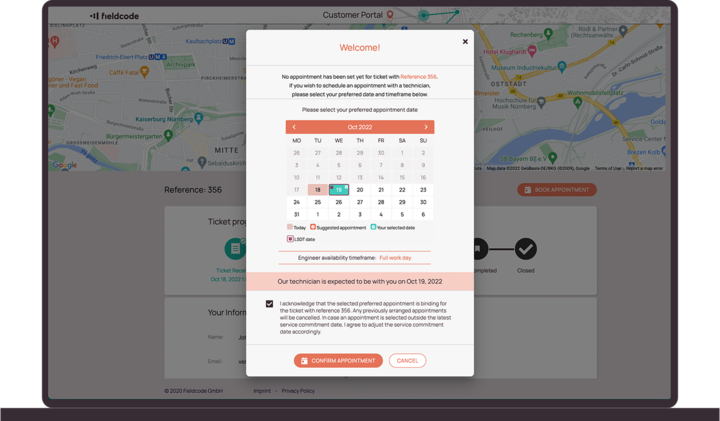 Appointment booking
Align appointments with your customers easier than ever before and increase satisfaction and effectiveness. Customers can autonomously book, reschedule or cancel appointments online and access real-time status updates. Appointments are seamlessly dispatched, and notifications are sent to customers via email or SMS.
Analytics dashboards
Get actionable insights to boost team productivity and quality. Generate reports spanning high-level overviews down to detailed, engineer-level insights in one view. With real-time monitoring and alerts, track and analyze relevant data to improve KPIs.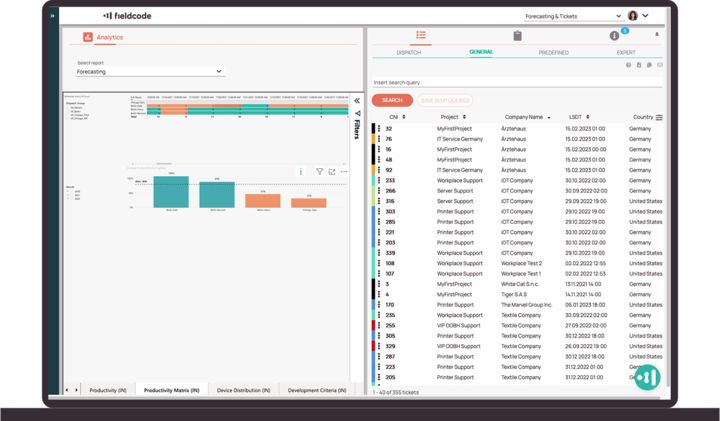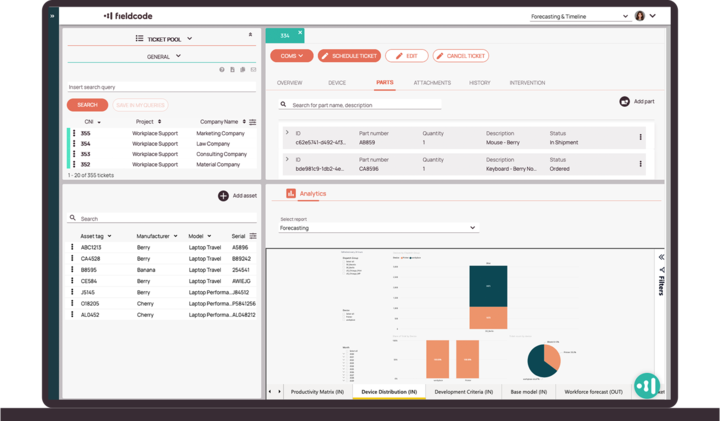 Asset management
Keep track of your maintenance cycles and regular activities for your managed assets. Create events fully automated depending on a specific schedule or in accordance with maintenance contracts.
Service workflow
Ensure continuous performance at the highest levels through guided workflows. Adapt your workflows to your specific needs with proactive user guidance and automated instructions.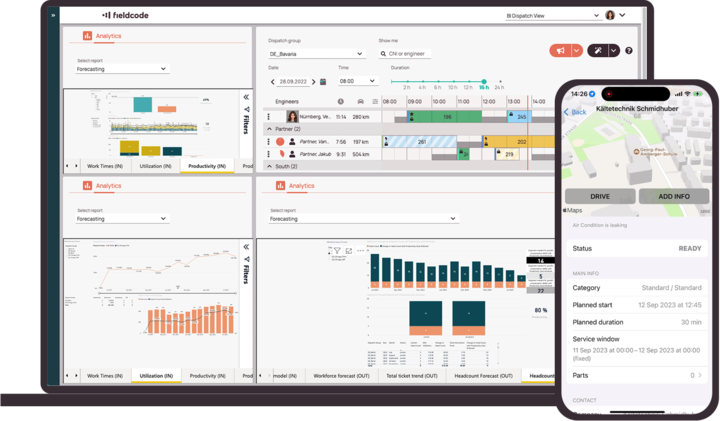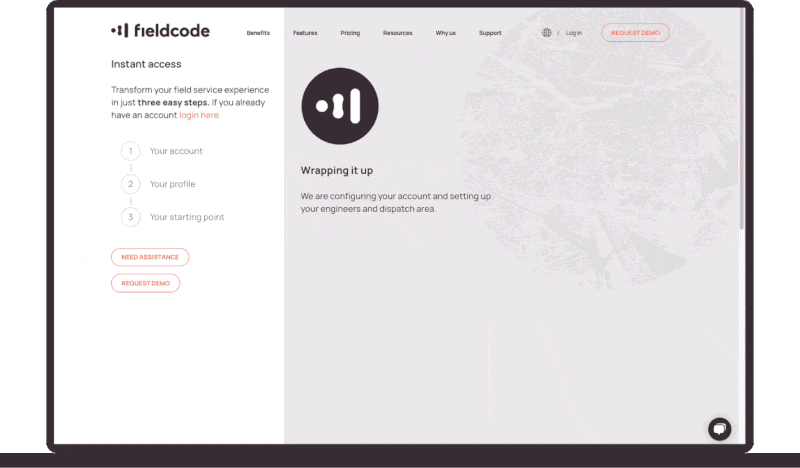 Setting up Fieldcode
Drive better performance and experience effortless integration. Benefit from 190+ user cultures, and be ready for dispatch instantly with best practice setup and wizard functions.
Ticket import and creation
Import your work orders from any other system or create these directly within Fieldcode. All details about the job are synchronized within all connected systems, even contact attempts and the entire history are visible for all team members involved.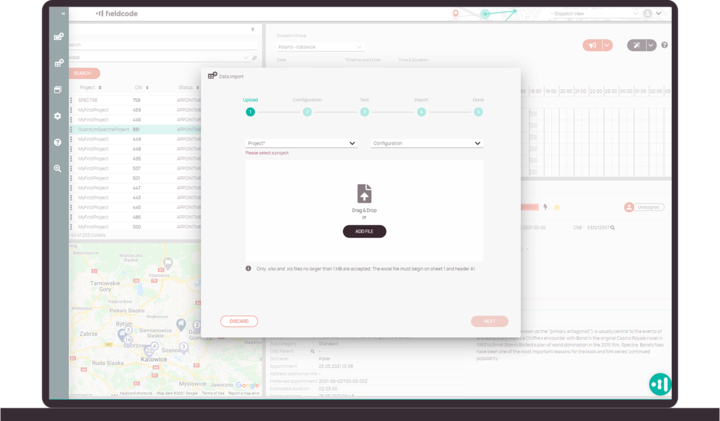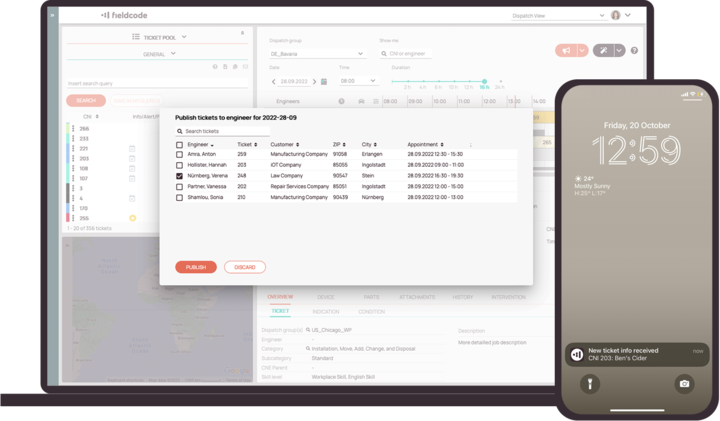 Ticket communication
Share ticket-related updates with all team members in real-time throughout the application. All communication will be documented and actions can be confirmed as executed.
Contractor management
Our multilayer functions ensure full visibility in order to provide service quality in highest standard, whether you deliver your service with your own teams, through assigned service providers or their partners.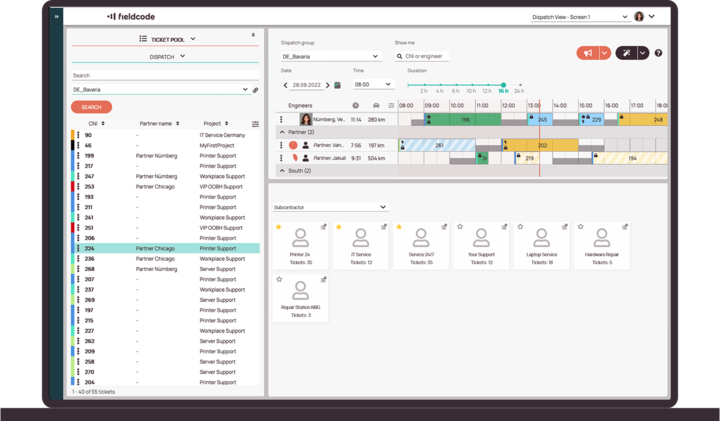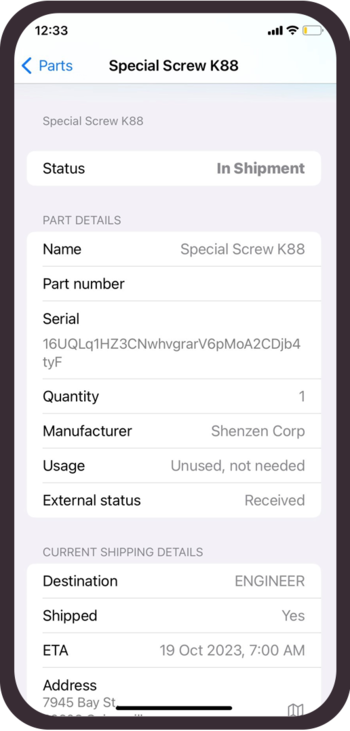 Parts and returns
Maintain and monitor all spare part deliveries and returns required for service execution. All parts will be managed and tracked in order to ensure in-time delivery to pick-up locations.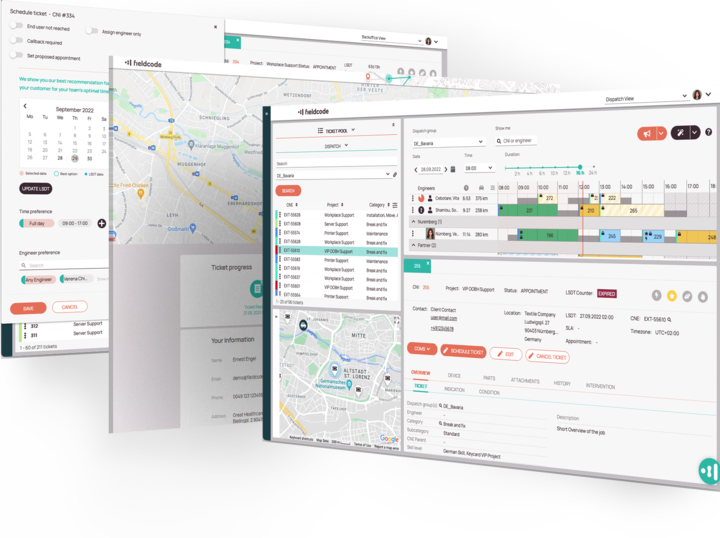 Mastering Fieldcode features
Find the complete overview of our features and how each feature works in the Fieldcode Manual. Our clear guides make mastering each feature easy.