Make data-driven business decisions faster with forecast reporting
A data-driven, proactive, automated reporting and forecasting solution that helps to make data-informed decisions to improve field service and operational efficiencies.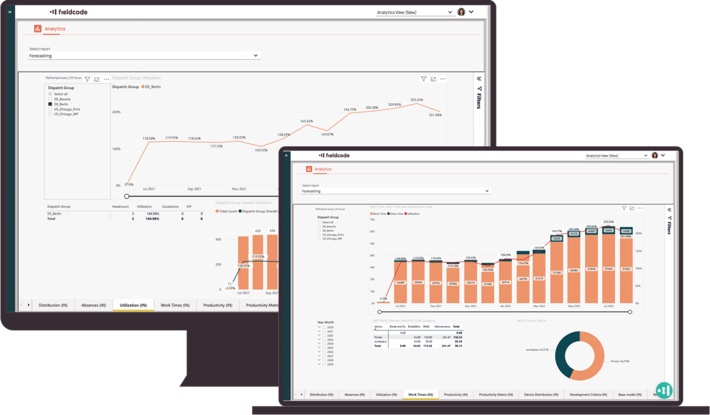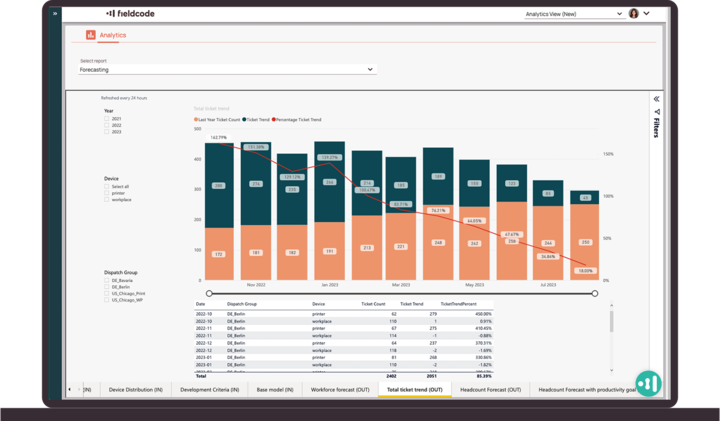 Forecast reporting and field service planning
Forecasting allows you to be proactive instead of reactive and develop data-driven strategies. Analysis of historical, current, and future data provides insight into current field service operations and future demands, enabling you to take actions that align with and support your business goals.
Adjust and adapt to future predictions by optimizing resources for customer service
Discover future demands and make intelligent staffing decisions based on available resources, skills, work zones, work type, and service level obligations.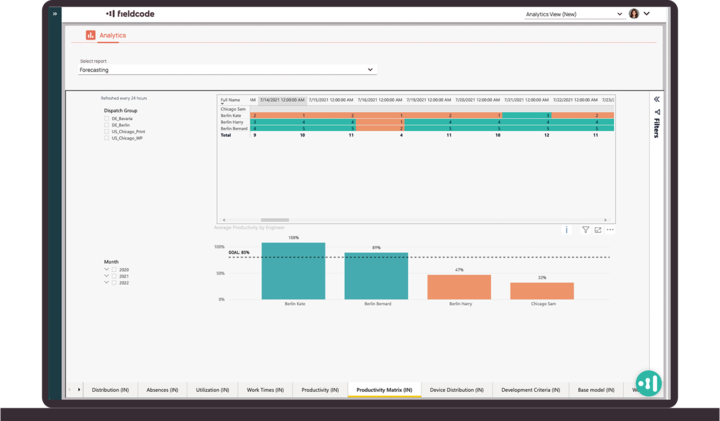 Use forecast planning to shape instead of just predicting the future
Historical data and patterns get quantified and can demonstrate potential changes in KPIs due to impacting factors changing. These patterns help you find leverage to improve KPI results.
Key benefits of Fieldcode forecasting and reporting
React effectively
to unpredictable/emerging issues.
Reduce work order delays and financial losses
based on resource availability and anticipated future requests to better align schedules.
Optimize your delivery setup
of permanent and subcontracted resources based on historical data and anticipated trends and forecasts.
Optimize resources
without overstaffing or understaffing especially in relation to fluctuations, scheduling, and seasonal changes.
Meet contractual commitments
with future predictions of required technicians based on historical data​.
Achieve productivity targets and increase customer satisfaction
with accurate estimation of demand, staffing levels, inventory, equipment, and optimized schedules.
Increase customer loyalty
through better service based on predictions of your customer needs.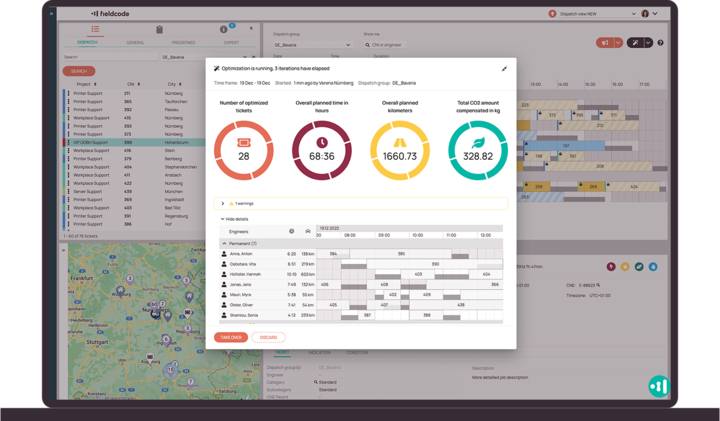 Learn more about Fieldcode through a demo
Each business faces different challenges. Request a demo and our experts will show you how our software helps your individual needs