Optimize your field services with zero-touch scheduling
Scheduling is a critical factor in maintaining structure and success in the field service industry, yet 52% of companies still use manual methods for most field services. Manual processes have become more than ever a hindrance to field service professionals.
Lost revenue, unnecessary time spent on administrative duties, compliance failures, poor customer satisfaction, and dissatisfied skilled personnel are all dangers associated with inadequate job scheduling. In addition, a lack of communication and transparency between dispatchers and engineers leaves critical gaps in any field service business, all of which call for the need for an effective field service scheduling system.
Zero-touch scheduling is an automated scheduling process that replaces repetitive manual processes and ensures efficiency when scheduling and dispatching field engineers. It radically reduces dispatching efforts, performs work in a fraction of the time, and reduces the risk of human error.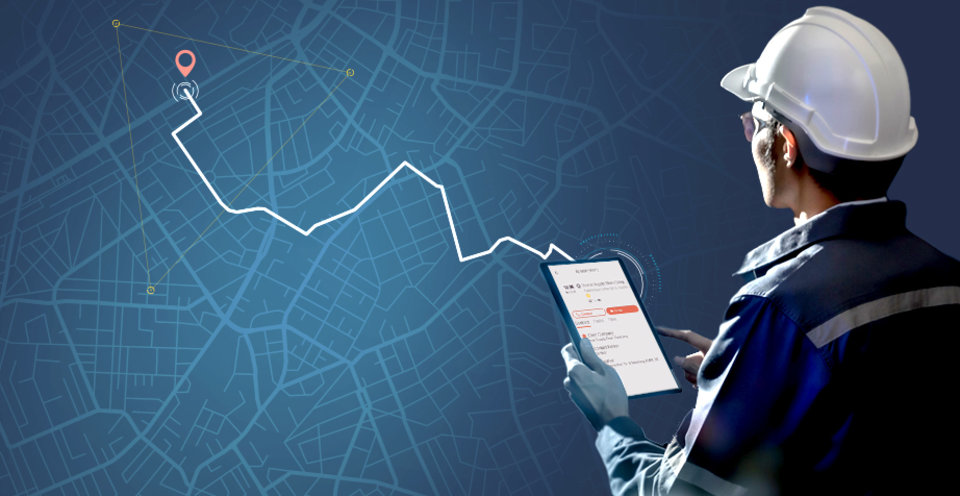 Field service is frequently the customer's only direct contact with a business. As a result, interactions are crucial to customer retention and loyalty. Customers want to be in control over their schedule. Waiting around for the dispatcher to call and provide them with an appointment option is inconvenient and doesn't provide customers with the feeling that the service is adjusted to their needs. In today's world, customers want to be able to schedule an appointment at any time and change it autonomously when needed. Modern platforms offer scheduling systems that give customers the control and convenience they crave through a user-friendly and accessible portal.
Shifting over to zero-touch scheduling to mitigate common industry risks is key to any competitive strategy.

Lost revenue
Unnecessary time spent on administrative tasks
Compliance failures
Keeping track of scheduled maintenance cycles can be very complex and critical when working in a highly regulated industry. For example, businesses affected by the Health and Safety industry need to make sure assets are working in peak condition to minimize compliance risks and downtime. An effective scheduling system ensures compliance with SLAs and safety regulations by sending critical alerts ahead of time and supports spare parts tracking to prevent unexpected shortages.

Poor customer satisfaction and dissatisfied skilled personnel
If technicians lack the necessary skills or parts to finish the job, customer satisfaction can quickly deteriorate. Scheduling software takes into consideration availability and engineer competencies to guarantee and assign the right person with the right skill set and equipment to the right job. This means fewer repeat calls and a better overall customer experience.
Many organizations are concerned about retaining highly skilled talent. Automated job scheduling reduces workload and travel time, keeping personnel motivated. In addition, setting up field service personnel with the right information and the right tools keeps them engaged and sets them up for success, increasing job satisfaction.
Compliance fines, a shortage of skilled workers, and service revenue losses all due to poor scheduling are major forces calling for a rapid transformation in the field service industry. Zero-touch scheduling is a game-changing solution helping the industry not only overcome these challenges but also capitalize on marketplace growth.
Now is the time to revolutionize your scheduling processes and optimize your field workforce management. Start with the Fieldcode Optimizer and effortlessly dispatch in minutes. Save up to 75% on dispatching efforts, boost productivity by 50% and deliver outstanding service.
To start implementing, create a free account here. Fieldcode has supported seamless FSM integration for businesses around the world.
Or schedule a personalized demo session, customized to meet your organization's specific needs, and see how implementing Fieldcode can help optimize your organization's field operations.