Field Management Software as a Service but different
If you profit, we profit – our focus is to transform our customers' field service experience into a cost reducing journey by offering a revolutionary on-demand software with a fair $1 pay-per-event model.
Clear & simple –
$1 for each intervention
We established a pricing model that translates our customers' volume of work into actual cost - our customers pay per event and never for a subscription. By detaching costs from license agreements and user limitations we ensure that our customers only pay when they use our software and service their clients.
How does it work?
The main difference between a subscription and our unique pay-per-event model is simplicity.
The cost associated with our software is independent of the amount of users within your organization. It is simply based on the amount of interventions you handle. This eliminates the calculations on how many people in your network should receive access as there are no costs involved per user – it's a flat fee per intervention.
This is particularly important for fluctuations or seasons with fewer interventions. Periods with less work orders in your organization will lead to less cost, as you will have fewer interventions. Less cost = more flexibility!
Fieldcode payment model –
Pay-per-event vs Subscription
Stay in full control of your monthly costs with Fieldcode. Click to use our live cost calculator and see what you save with our pay-per-event model.
Common
subscription models
Fieldcode
pay-per-event model
Avg. number
of events per month
(number of users x cost per user)
$ 5500
(number of users x cost per event)
$ 1400
Total cost savings with Fieldcode pay-per-event pricing model
74,5%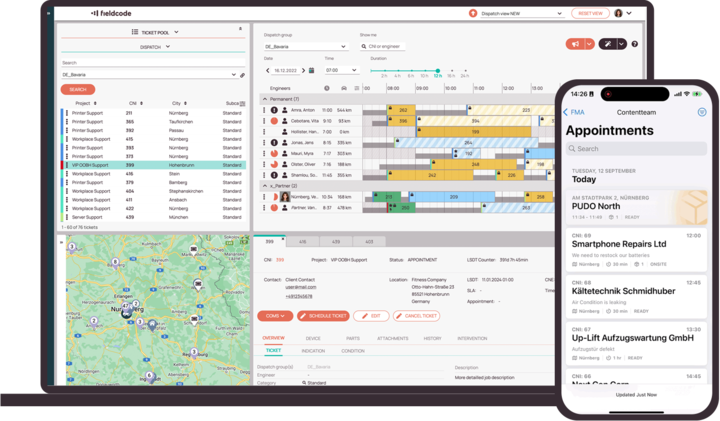 Access now!
Try our software without fixed cost.
Find out more about our unique pay-per-event model and let us show you how your organization can save with each intervention!