November 16, 2022
Peggy Xenos
4 minute read
Why it makes perfect sense to integrate FSM into your ERP and CRM software
Integration with business, customer and field service systems is a safe way to increase your business productivity. However, while enterprise resource planning (ERP) and customer relationship management (CRM) software have become the norm, field service management (FSM) business software does not always get as much attention.
The issue here is that ERP solutions aren't always enough to support both the administrative company's processes and service teams. Some features of the two software solutions overlap, but they both have a different focus that, matched together, can bring more benefits to the company and your team. In this article, we take a closer look at how both ERP and CRM can be enhanced by integrating an FSM software.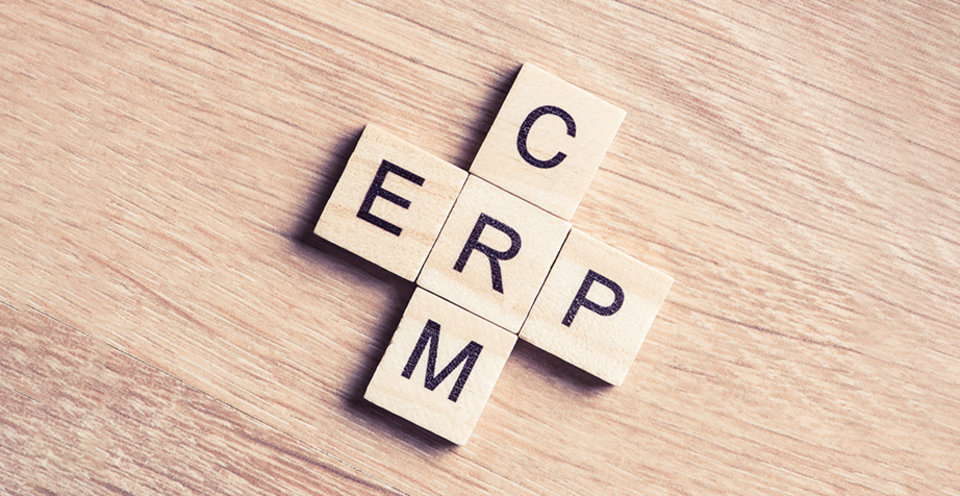 How can FSM and ERP systems work together?
Inventory management and route tracking
Both of the two systems are created to assist in inventory monitoring. The ERP system allows keeping track of inventory levels, location, and transactions. Since ERP inventory management is generally used for sales and accountancy rather than the whole service, FSM software can be a productive add-on to your field team as it provides task tracking, access to parts in technicians' vans as well as managing the productivity of the field service workforce.
Another important thing for field companies is route tracking. Originally, the ERP system doesn't track technicians' routes. Therefore, FSM software complements ERP with GPS tracking, geofencing, and route mapping. These features are necessary for a productive and organized field service team.

Asset management
Both systems provide asset monitoring, yet on a different level. ERP systems can help establish the original asset record derived from a manufacturing or sales order, while field service management goes more into detail. So, FSM software can benefit your company with task tracking, parts used, monitoring fault codes, track warranties, and record maintenance history.

Resource and employee scheduling
ERP software performs general scheduling tasks like booking an installation date after a purchase order comes through. An ERP solution can create detailed invoices to send directly to customers, but it doesn't provide as much functionality for team management and scheduling.
Field service management software becomes a handy tool to track technicians' productivity and to schedule their tasks and time. It allows you to follow individual and team progress, allocate calls more effectively, set KPIs for your field service team, optimize processes such as customer support and motivate employees.

What are the reasons why businesses should connect their CRM with a field service management software?
If you are looking into field service management (FSM) technology to upgrade your organization's field service practices and processes, chances are you have also looked into or have already upgraded your customer relationship management (CRM) system.
Major benefits for both include the elimination of manual processes and human error, and the ability to have more complete information in order to serve your customers better. However, if those systems aren't integrated, you end up missing opportunities for additional ROI.

Teamwork is key to optimising customer experience
Working around a customer's schedule, having case history on demand, and knowing what to expect before they arrive at a location can all help a field service technician improve a customer's experience.
When FSM and CRM are integrated, most of the collaboration needed is done automatically; jobs become less about coordinating and communicating details, and all about the customer.
With the ability to improve first-time fix rates, customer satisfaction rates also improve.

Positively impact your service delivery by knowing where assets are
What parts are in what vehicles, and where are those vehicles? Integration centralizes this information, allowing for schedule optimization and better asset management.
Having more accurate data can improve how quickly field service teams can respond.
If your goal is to delight customers, it also ensures field service teams will have the correct assets onsite to fully complete tasks the first time.

Not having access to the right information makes it difficult to comply with SLAs
When a technician arrives at a location they need to be focused on the customer and completing tasks safely and effectively. Not having access to correct or up-to-date information results in wasted time and money.
Integration allows field service technicians to quickly and easily know what is under warranty, what services are covered, and what will cost extra; allowing them to inform the customer prior to service and billing.
All of this makes technicians and customers happier and the entire experience more efficient.

Let data out of the silos and automation works way better
Changes, disruption and emergencies are all in a day's work in FSM. When systems are integrated both dispatch and field service teams will have up-to-date details to work from, and the systems can work together to optimize automated tasks.