Why carbon neutral operations are not enough
As the reality of climate change becomes more apparent, organizations across all sectors are racing to decarbonize their operations. Obviously, this is an important and positive development – but it may not be enough to make the changes our planet needs.
Emissions are falling. Or not.
Despite these efforts, scientists are warning that there is a very real risk that we will miss our obligations under the Paris Climate Accord. This means that the planet is likely to experience a global temperature increase above the 1.5ºC target.
Worse still, some scientists warn that missing the target could mean that we are unable to reverse the damage caused. The changes – rising sea levels, crop failures, drought – will be permanent and devastating.
Many industries are making significant headway in reducing their greenhouse gas emissions. Others, particularly those that involve road transport, are not. The switch to low-emission electric vehicles has been slower than hoped for instance; the cost of replacing a fleet has been prohibitive for many field service operators for instance.
Going below zero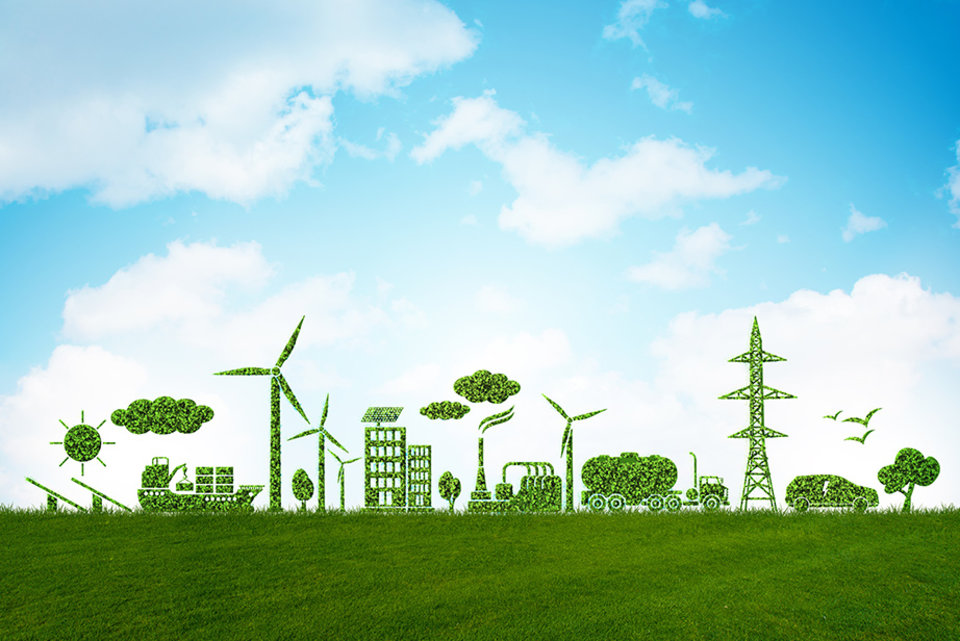 The reality is that achieving zero emissions is no longer ambitious enough. Instead, field service providers need to be targeting negative carbon emissions. This will allow them to avoid CO2 tariffs and taxes – and to fulfil their moral duty to make the planet a better place for us all.
Becoming carbon negative requires a change in approach. Your fleet of service vehicles will certainly have to be replaced – sooner rather than later. But you will need to think more creatively about all of your processes and their environmental impact.
Your computer systems draw a significant amount of energy for instance. You can help to lower greenhouse gas emissions by switching to a green energy tariff or installing your own renewable generation equipment (solar panels etc) – but this will probably only help you reach net zero.
To go below zero you need to consider whether you can adopt CO2 negative services.
What do negative emissions look like?
Planting trees is a great way to offset carbon emissions, but when balanced against deforestation elsewhere in the world, the numbers rarely balance in the planet's favor. Here at Fieldcode all of our services are carbon negative because we use a range of reduction techniques in addition to planting trees.
As you play your part in helping contain global temperature increases, try to select services and products that mention some of these reduction techniques:
Bioenergy with carbon capture and storage – removes CO2 at source during the electricity generation process.
Accelerated weathering – using natural minerals to react with CO2 and bind it in the soil.
Ocean alkalinity enhancement – using harmless materials to increase alkalinity and encourage increased absorption of atmospheric CO2.
Direct air capture – removing CO2 from the air and storing it securely underground.
There are many different methods – just make sure that your chosen services offer at least one. In this way you can ensure you are playing a full role in helping to reduce the effects of climate change.
To learn more about how your field service team can become carbon negative, please get in touch.