Top field service challenges and how to solve them
COVID19 has undoubtedly had a global impact on organizations, with field service management witnessing significant challenges. This global crisis has demonstrated that new approaches to field service and operational issues are in high demand.
In addition, the field service industry has been witnessing rapid growth over the last few years. According to Reportlinker.com, The Global Field Service Management Market was valued at USD 2.85 billion in 2019, and it is expected to reach USD 7.10 billion by 2026.
To respond to these increasing demands, it has become even more critical to address today's challenges and a priority to achieve new levels of efficiency. Lack of control over technicians and subcontractors, data centralization, and asset tracking are just some of the major issues faced.
Companies that have not started addressing these key challenges will have a tough time, later on, keeping a competitive advantage. Field service management software not only addresses these challenges but by automating processes, you minimize operational risks and transform your field services.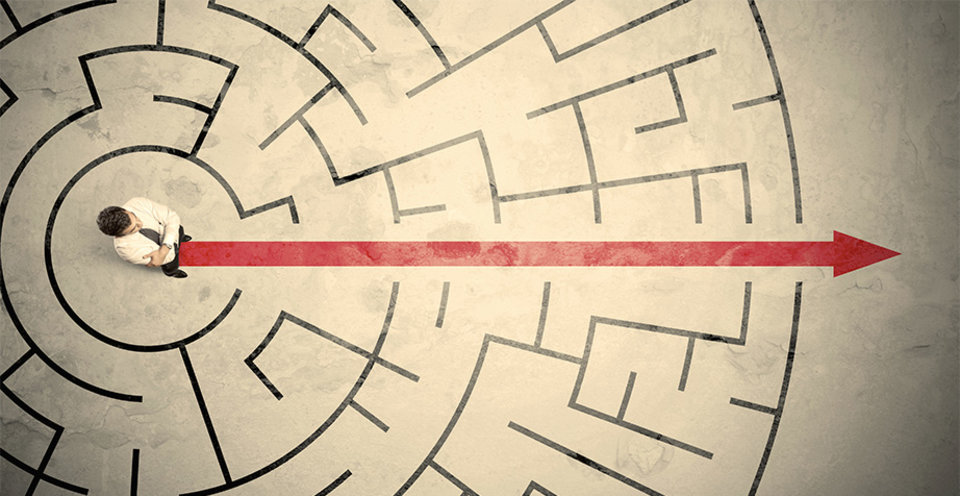 #1 Challenge: Limited control over field service employees and subcontractors
The inability to monitor technicians and subcontractors effectively is a critical issue in today's field service industry. Many field service businesses implement GPS tracking but overlook the benefits of assigned jobs. While deploying employee-monitoring systems for employees in an office or other fixed environment is straightforward, supervising employees on the go is more challenging.
This includes route planning, task completion time, and the total number of work orders completed per day. The head office relies solely on employee updates, which are often difficult to track and verify. All those variables influence the overall operational efficiency.
Relying on FSM technology is by far more trustworthy and consistent across the board. With FSM software, you can automate service-scheduling processes, optimize field team routes and share ticket status updates with all team members and subcontracting partners in real-time, enabling transparency and optimization across different service areas.
#2 Challenge: Lack of data centralization
Another hurdle businesses need to overcome to improve their operations is having unified data storage and access. In other words, the ability to view work orders, clients' locations, technicians, inventory, and access real-time reporting all under one roof.
Gone are the days of relying on a couple of employees and wasting time, -no matter how knowledgeable- to update and record information, which has proven unreliable since it will never be as precise as data being automatically processed in a cloud-based system, especially when data is constantly changing or being updated.
FSM software can provide your technicians with the scope and urgency of the problem, service history, information provided by the customer, and transparency across multiple operations areas such as inventory management, shipping tracking, and spare parts management. All of which will improve response times, ticket outcomes, and customer satisfaction. Real-time reporting ensures the right information is available at the right time, tracking progress from start to finish and monitoring performance-driven results.
#3 Challenge: Insufficient asset management and tracking
Field service companies, especially those handling equipment or supplies sold by them or those using devices or spare parts, have the challenge of maintaining accurate inventory tracking and appropriate asset maintenance. Equipment is expensive, regardless of the industry you're in. Poor maintenance management and lack of efficiency can result in lost productivity, hazardous working conditions, and a negative impact on your cash flow.
Possible daily problems due to poor inventory tracking may involve issues with identifying equipment, its condition, and updating the maintenance calendar. If left unattended, this will lead to missing parts and additional downtime while searching for the right ones. Subpar asset maintenance will result in missed deadlines, worn parts beyond expiration, and costly replacements.
To avoid such situations and avert service disruptions and misuse of inventory, it is imperative to digitize asset information and automate.
#4 Challenge: Relying on manual documentation
Service businesses that operate traditionally, manage everything relating to work orders on a paper form, shared from head office with technicians and vice versa. This process is quickly becoming outdated and, in most cases, hinders service efficiency. This type of old-fashioned operation is a trap for repeated human error, wasted valuable time, and hinders companies from achieving faster turnaround times for work orders and daily tasks.
Speed up back-office activities by digitizing and reducing paperwork, creating faster turnaround times for validated reports and shorter invoice turnaround times.
#5 Challenge: Communicating with the customers
Field service teams that have not met or exceeded customer expectations are a quick way to hurt your bottom line. The main goal for field service companies should be to put their clients at the heart of all operations and not just focus on delivering service.
For example, ensuring timely notifications or using a smart field service app on mobile devices will help in achieving that goal. Creating schedules that work best for customers and setting the right expectations regarding the day, time, and duration of outages enables customers to prepare and take the actions necessary before downtime.
FSM software creates a seamless link between field service operations and customer engagement. Keeping your customers fully informed throughout the entire process in real-time builds trust and value.
There is no doubt FSM software will meet industry challenges, enhance the role of technicians and improve your field service operations. Collecting real-time data and automating processes is crucial to driving efficiencies throughout your workforce and field service operations. The ability to track assets in real-time, monitor operations remotely, and provide the necessary tools to work remotely is an undisputed competitive advantage and just better business, making you more competitive and attractive to potential customers.
Start automating your process with Fieldcode and minimize operational risks. To start implementing, create a free account here. Fieldcode has supported seamless FSM integration for global businesses of any size. Still not convinced, then schedule a personal free demo session here, customized to meet your organization's specific needs, and see how implementing Fieldcode can help optimize your organization's field operations.