October 20, 2022
Peggy Xenos
5 minute read
Save with automated dispatching and reduce costs with optimized field service routes
There's no doubt that the effects of the Covid-19 pandemic, rising fuel costs driven by war, and the possibility of an extended economic recession have propelled field service companies into becoming more cost-conscious and finding new ways to maintain profit. Maintaining operational efficiency is more critical than ever in such uncertain times, and it has changed how companies operate. The cost of dispatching a field service technician isn't as clear-cut as you think. From the time a call is received to the time a ticket is closed, the total cost could exceed your revenue.
Using solutions such as automated dispatching and optimized route planning in field service operations is a surefire way to drive down costs and reap many competitive benefits. Fieldcode has revolutionized the field service market with its smart automated software and has seen hands-on from its clients the benefits of automating field services.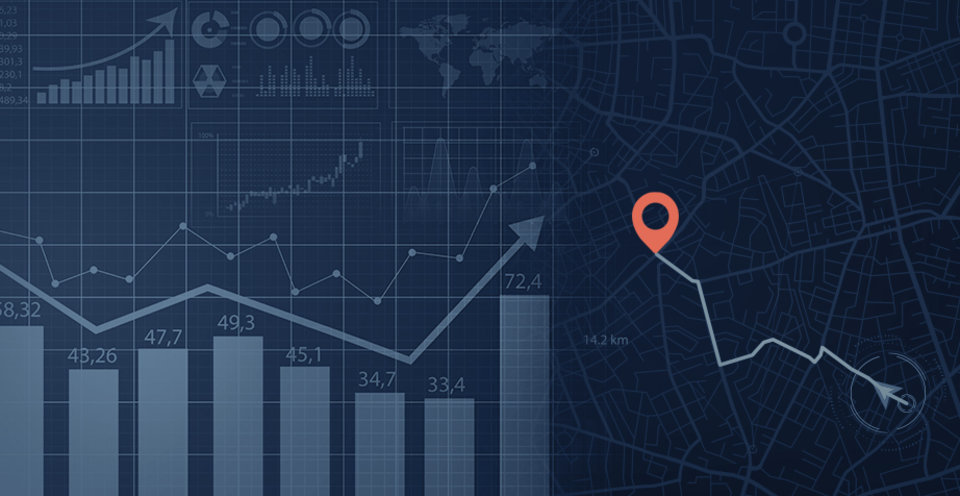 Hemmersbach saves 1 million euros annually using Fieldcode
Hemmersbach is a global IT infrastructure services specialist who manages their worldwide service network with Fieldcode. Around 7 million tickets per year and more than 80 API connections to different customer tools require a robust FSM solution for process automation. The company automated its ticket scheduling process, which resulted in significant cost savings and optimized resource time.
Automated dispatching helped Hemmersbach achieve 35% savings in dispatching costs
and together with optimized route planning, Hemmersbach achieved 30% higher engineer productivity and savings of up to 30% in service delivery transportation costs.

How you can achieve these cost savings too
Several factors influence and impact the cost of dispatching technicians. FSM software directly impacts such expenses, and automated dispatching, scheduling, and routing cut down on field service costs. Let's take a deeper look at how these solutions implemented can impact your bottom line.

Administrative and operational cost savings
Create work orders automatically
Dispatchers no longer need to create work orders manually for high-traffic locations that need maintenance quite often. Work orders can be generated automatically at set periods ensuring deadlines, jobs from recurring preventative maintenance agreements, and recurring revenue are not missed. In addition, critical alerts received ahead of time ensure your projects are compliant with safety regulations and SLAs, thus minimizing any penalty expenses.

Assign and schedule work orders automatically
Too many time-consuming factors play into making schedules, which is why scheduling software is a must in this industry. Scheduling software provides the best scheduling outcomes based on criteria such as location, skills, parts availability, customer history, SLAs, traffic conditions, and technician and customer availability. Dispatchers can stop playing catchup with client appointments and dedicate their working hours to activities that generate more revenue. For example, handling emergency calls coming in and ensuring more work orders are complete. In addition, automation allows companies to take on more business without the need to expand their workforce, and even reduce their dispatching workforce.

Optimize technician schedules
A strategically optimized schedule means minimized driving time for technicians and optimized time spent on completing work orders. Technicians are more productive and can complete more work orders per day. Just adding one work order per technician can increase revenues without adding staff. In addition, scheduling software can utilize idle resources and minimize the usage of overtime hours.

Streamline communications
Just because technicians are utilized, that doesn't mean they are productive. By streamlining communications, technicians in the field no longer need to wait on the phone for work order status updates or travel back and forth to the office for work order details, thus cutting the cost of man-hours spent in communicating on the phone, sending emails and traveling. Everyone has access to schedules in real-time and scheduling software together with the technicians' mobile app track work order progress, delays, and necessary follow-ups.

Exchange information automatically
Information, communication, and progress related to work orders are updated automatically. Data is transferred from one location to another in real-time, which eliminates the need for double data entry, and man-hours spent organizing spreadsheets which can be costly in the long run. Labor expenses are kept in check and resources are focused on more productive tasks. In addition, technicians can take advantage of their time in front of customers by accessing information through their mobile app and offering additional services that would benefit both the customer and the company's bottom line.

Automate the invoicing and billing processes
It's common for office personnel to spend hours tracking down unpaid customer invoices when using spreadsheets or paper-based methods to bill customers. Seamless integration between FSM software and accounting software means technicians can generate invoices with a click of a button by automatically pulling customer details from work orders and collecting instant card payments and digital signatures via a touchscreen device. Not only does this seamless integration reduce errors in payment details, but it also leads to a decrease in Days Sales Outstanding, reduced manpower, reduced labor costs, and improvement in cash flows and your bottom line.

Manage inventory automatically
Scheduling software and route optimization via the map feature show all Pick Up-and-Drop Off locations assigned to tickets as a stop. Technicians can pick up parts needed for on-site service success and minimize repeat visits. In addition, automated stock replenishment cuts ordering costs and eliminates technician spot buys and inventory overstock. Lastly, out-of-stock and in-stock alerts assist in managing vendor relations and reducing storage costs.

Optimize routes
Unnecessary commutes extended over weeks and months can cost companies thousands in gas and labor time. With the cost of fuel continuing to rise, reducing unnecessary travel time can be a critical factor. With route optimization, technicians move from each site more efficiently, fuel consumption is reduced, and fewer hours are spent on unprofitable commutes. Another added benefit is less wear and tear on service trucks, resulting in minimized maintenance costs.
There is no doubt that smart technology provides businesses with a solid foundation for managing costs tied to dispatching operations. It enhances the role of your resources and improves your field service operations. Implementing FSM software is just better business for your balance sheet and operations.
Fieldcode has supported seamless FSM integration and mobile solutions for businesses around the world. To start implementing, create a free account here. Or schedule a personalized demo session, customized to meet your organization's specific needs, and see how implementing Fieldcode can help optimize your organization's field operations.