Improving field technician motivation and empowerment
Today's field technicians want modern, efficient ways of working as they are used to using mobile devices and apps in their daily lives. Offering technicians the digital tools they expect in order to show up prepared on a worksite is a surefire way to increase their motivation. Recruiting technicians and retaining them long-term can be a challenge for service companies. For this reason, companies need to modernize the tools their technicians use to make their work environment more pleasant. Their productivity will significantly increase while working with Field Service Management automation, whether they are in maintenance, after-sales, administration, or any other field service department.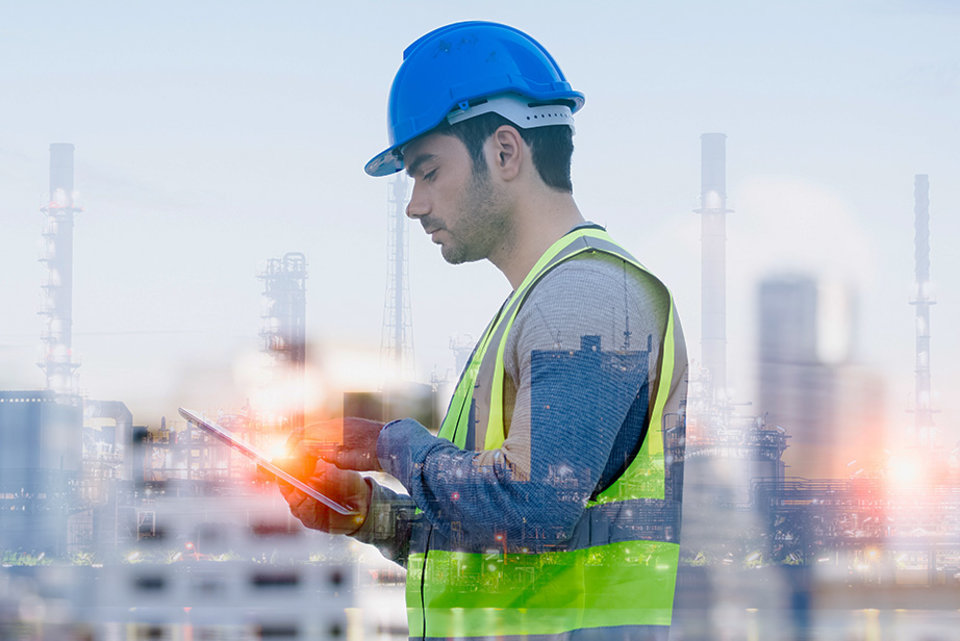 Features that improve technician motivation at work
Access to digital reports, real-time scheduling, and an updated database are features that enable technicians to work smarter and faster. The automated processes in place and the use of a mobile application help employees to easily navigate and finish their day-to-day jobs, ultimately finding work more enjoyable and motivating. In short, some of the benefits of deploying a field service software are:
Improved reliability of data entered by field technicians
Easy access to work order and reports
Connection to existing CRM or accounting software
Faster invoice payments
Real-time inventory management and parts replacement tracking
With constant updates and modifications, a software solution will simplify day-to-day complications for field service personnel and help with issuing work orders, while employees are equipped with advanced features, preparing them for any scheduled task. In more detail, implementing FSM automation will assist in:
Retrieving full work order history
Updating schedules and sending instant alerts
Real-time monitoring of stock levels and spare parts availability
Syncing schedules instantly
Moreover, companies can reduce travel time for their field technicians and minimize their workload. There are specific features designed to consolidate technicians' work schedules in real-time and help them organize their traveling time more efficiently. As a result, they spend less time in traffic, more time engaging with customers while reducing the companies' carbon footprint by utilizing some of the following:
GPS navigation
Map view of assigned jobs
As far as managing administration work, the mobile app makes it a breeze for field employees. While on location, they will be guided through an intuitive interface and complete their work orders in real-time. In addition, the mobile app gives access to vital information and improves the technicians' rapport with customers and the dispatch team via real-time communication. It's important to make an employee's tasks easier to keep them motivated. A field service mobile app acts as a virtual office assistant at hand supporting in completing actual work and servicing customers. In this way, the job is much more enjoyable since time is never consumed in tedious administrative tasks.
Another key business factor that mustn't be overlooked is that a company's technicians are the top brand ambassadors in the field. While the field service management is in the office making strategic decisions, the field service technicians, whether they are contractors or full-time employees, in reality they are affecting the customer experience on a daily basis, hence maintaining their well-being is essential. By putting in place tools and adopting new technologies makes their work more efficient and more enjoyable. In other words, first-class working conditions will boost the employees' long-term job satisfaction and motivation.
Finally, training on how to use the FSM software is a vital part of empowering employees. When employed and contracted technicians cannot consistently use the FSM management software a business has invested in, the true benefits of modern AI and automation cannot be harnessed. Experiencing such benefits of digital transformation and AI-enhanced practices is imperative for any forward-thinking company. They learn and use new technologies, fix technical issues, and keep customers day in and day out; with all its difficulties this is the job of a field service technicians, whether they are full-time employees or contractors.
Considering the competitive job market, companies are looking for ways to retain their employees and consequently their customers. Employers that succeed in keeping mobile technicians happy and productive by empowering them will only boost their loyalty to the company. Keep in mind, after all, that any team of technicians performs an arduous job on a daily basis that requires them to be focused and alert while servicing very demanding customers. In order for them to be successful in this fast-paced environment, all field service personnel need support for their professional well-being.
Get started today with Fieldcode. Request a demo and see how we can help your organization increase field technician motivation and empowerment.