How to win big in the Telecom industry with field service automation
The Telecom industry is at a crucial turning point. Carriers are required to operate more efficiently while offering cutting-edge and competitive services to their end clients—by utilizing small cells, densifying networks, and improving spectrum efficiency. In order to stay competitive in this ever-changing environment, telecom firms must increase their reliability in providing mission-critical network equipment, streamline service operations, and offer excellent customer service. With an end-to-end field service management solution that monitors field service operations holistically, telecom service providers can benefit from high levels of equipment availability, service efficiency, and customer satisfaction.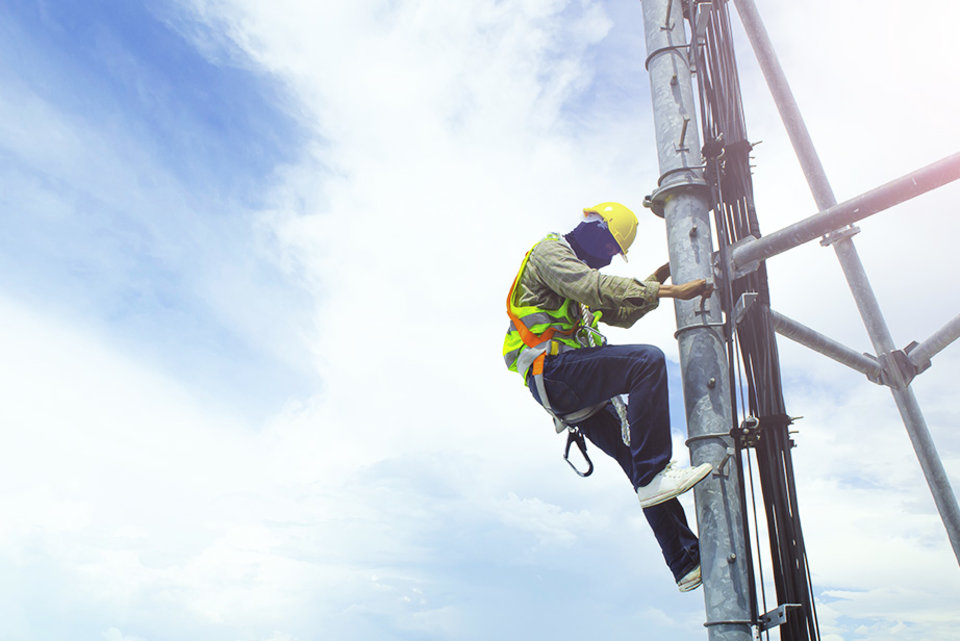 If you are struggling with equipment and network downtime, reduced cell service for end-users, an advanced FSM software that features IoT sensors can detect and predict abnormalities. This way, you can monitor towers that are remotely located without much effort. What is more, the mobile app contains features that can help telecom companies maintain compliance and safety. Any software user can rely on checklists and systematic instructions, features that will help technicians update job status, comply with regulatory requirements, and track performance.
Moreover, managers or dispatchers can track the job status, inventory, equipment, and overall company performance in real-time. This way technicians, contractors, and subcontractors are significantly more productive. Through timely notifications, you can reach faster decisions, 360° reporting, reduced downtime and other KPI improvements. The GPS tracking feature helps technicians choose the shortest route to any assigned job. Dispatchers and managers can respectively track technicians and client locations in real-time to minimize travel time and fuel consumption. The seamless integration of any remote workforce with multiple back-office systems means greater efficiency and productivity. The easy monitoring of inventory levels allows for higher cost savings for parts and equipment by reducing revenue leakage and delayed part delivery.
High-tech companies rely on advanced field service software as it enables them to deliver high rates of efficiency, increased revenue, and visibility thanks to the use of smart tools and features. In more detail, your first-time fix rate is significantly improved by scheduling the appropriate technician with the right equipment. You will ultimately improve the overall customer experience with robust mobile tools, end-to-end history, and equipment visibility, resulting in high customer satisfaction through proactive field service.
To sum up, competition in the telecommunications industry is high. Customer retention is more important than acquisition when companies are looking for strategies to maintain revenue streams nowadays. Investing in field service software offers you the right automation tools in order to increase repeat customers, so you never miss an opportunity. Making such forward-thinking improvements will have a positive impact on your overall service experience while future-proofing your business.
Get started today with Fieldcode, a software as a service. Request a demo and see how we can help your telecom services organization improve operational performance.