How can appointment scheduling through a Field Service Management solution help your teams outperform
Providing premium field service delivery while being on time is key to satisfying customers' expectations. Failure to deliver performance on time could have a great impact on your business as a service provider. One of the biggest struggles in the field service delivery process is undeniably the difficulty in coordinating and planning the technicians' schedule.

Scheduling can be time-consuming, making it hard to keep track of the service level agreements (SLAs) between the service provider and the customer, especially when the latter is in need of fast solutions. However, innovative field service management software with advanced scheduling features can mitigate those problems. Let's take a look at how specific areas of scheduling could improve the appointment scheduling process:
Keep your teams aligned at all times through a centralized overview of their schedule
In a world with endless calendar options and project management tools, it could be an issue if everyone is using separate software to keep track of their schedule. As a result, alignment across the involved users requires manual updates, which might cause a loss of important information or accidental overbookings. As an essential feature of an FSM software, scheduling tools provide a built-in calendar available to all team users simultaneously. In this way, field service teams receive scheduling updates in real time, through their desktop in the office or even through their mobile phone on the go.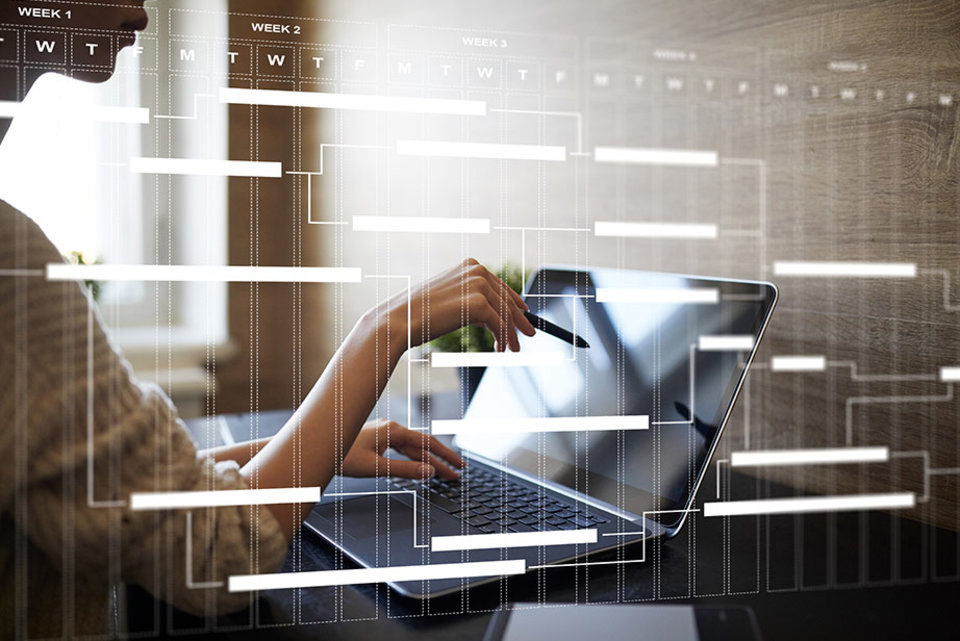 Coordinate complex appointments that require involvement by multiple users and manage their time efficiently
Having easy access to all field service technicians' schedules and their assigned orders in a single view can save valuable time in managing day-to-day processes. All assigned tasks are displayed in the form of a schedule that can be filtered down to different time periods. Individual dispatch groups make it possible to assign technicians to a specific region, dedicated teams, or any other logical allocation. With these groups a dispatcher has a quick and comfortable overview of their workforce.
Reduce manual exchange of information by providing always-on visibility through a live map
One of the core elements of scheduling is the map view. Its search functionality indicates the location of the technicians and events live on a map, either individually or in a cluster. Different filter options on the map act as an easy way to sort ticket views by date or dispatch group. By using the live location map, all involved parties in a field service event are able to access up-to-date information on the spot, without the need to request or provide updates via manual means of communication such as calls or emails.
Simplify the process of appointment scheduling through the scheduling assistant option
The scheduling assistant helps dispatchers to schedule events and assists in the process of finding the best possible appointment for the customer while ensuring efficient allocation of technicians. When a dispatcher is calling a customer for an appointment, the goal is to find the right compromise between customer availability and technicians' flexibility. The scheduling assistant provides automated suggestions during the phone call. By giving the customer a big free window for the appointment, while ensuring the optimal route is planned for the technicians, the scheduling assistant guarantees the best possible outcome for dispatchers, customers and technicians.

Undoubtedly, streamlining the process of appointment assignments by minimizing the manual steps saves money, reduces time spent, and improves customer satisfaction. Thus, an innovative field service management software with advanced scheduling options could provide a significant benefit. To discover more benefits of our Field Service Management software visit our feature overview.