The benefits of Field Service Management Software – across various industries and sectors
Almost every commercial sector requires flexibility and an optimal work organization to manage overall productivity in a fast-changing business environment. Hence, automation through field service management software can be crucial not only for IT services but also for other businesses such as delivery services, financial service providers and equipment installation services.
This article provides a quick overview of how these industries benefit from GPS tracking, real-time reporting, route optimization, special instruction configuration and fully customizable reporting tools.
1) Delivery services: GPS tracking and ad-hoc route planning
Delivery services strive for smart and fast delivery options to improve the customer experience. GPS tracking is an ideal tool to support an optimized delivery: It allows the service company to locate cars and drivers in real-time. This way, dispatch agents can better manage urgent requests by quickly locating and re-routing the closest driver.
Route tracking also enables delivery businesses to analyze daily routes and traffic volumes to find more efficient and/or faster ways. Furthermore, when speeding is an issue, one can easily review GPS stats with the driver in question to avoid potential accidents or fines.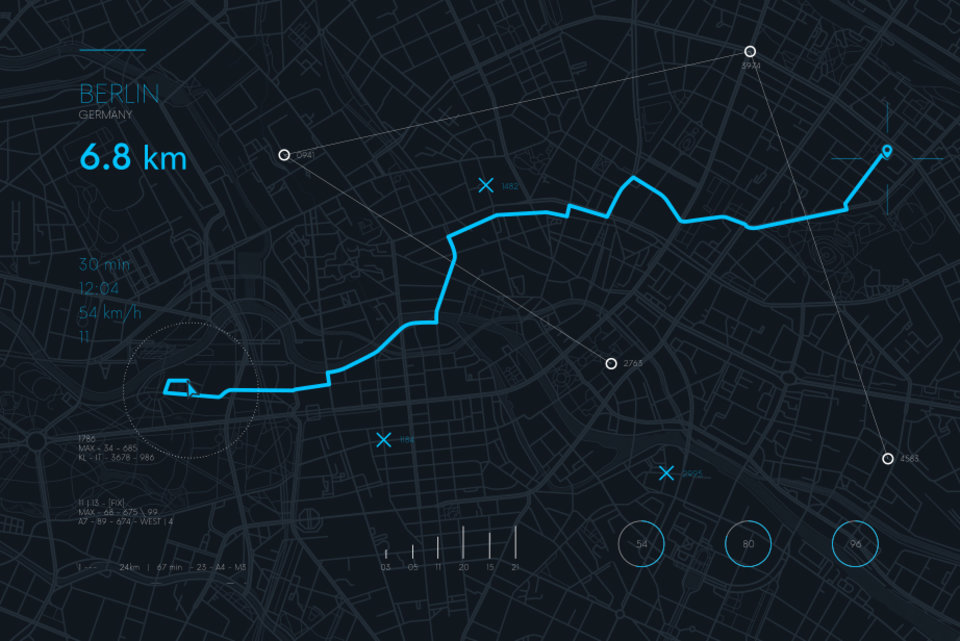 2) Financial services institutions: Real-time reporting
Real-time reporting facilitates efficient service management in various financial service institutions. For instance, it can be used to optimize financial services such as ATM functionality, payment terminal maintenance and certain customer requests. Debt collection agencies require well-planned field service appointments. As their requests often rely on large databases and the most current updates and status, they require complex field service tools. Advanced scheduling with a real-time calendar updates the status progress and allows on the fly adjustments and changes to optimize accurate time frames.
Also, procedures like payment and cash transport tracking require constant monitoring for security reasons. Comprehensive real-time reporting helps to identify a possible misuse as well as any security gaps.
3) Equipment installation services: special instruction configuration and fully customizable reporting tools
Office equipment technicians need detailed information and instructions to perform complex installations, maintenance, or repair office equipment. FSM software specific workflows can be configured to easily guide field service staff through any intervention.
A field service app provides all necessary data and can display any instruction step at the moment it is needed. To keep the instructions clear and efficient, only necessary information will be displayed. Moreover, fully customizable reporting with information about the availability of spare parts and other relevant information helps technicians maintain office machines more efficiently.
4) Route optimization for audits
Inspectors and auditors are mobile workers responsible for quality control and risk assessment in various sectors, e.g. construction, facility management, food handling, or sanitation inspection. Multiple visits to various sites are part of their daily tasks, therefore route optimization is key.
Main office staff can quickly optimize their mobile agents' schedules to minimize the distance traveled. The scheduling system helps to optimize routes and assign work orders to the right inspectors or auditors. This way all tasks can be completed faster and more efficient. Further, it reduces costs related to minimized travel time, idle hours, and fuel waste.
FSM automation is key to successful service
Numerous service processes can benefit from innovative field service management tools. Companies of any size and any industry can take advantage of field service technologies in order to meet current market needs. What are your business and service goals? We are happy to talk to you and find out how we can support your company with our innovative field service solution.