5 advantages of using predictive maintenance in Field Service Management
One of the most important customer expectations from a field service business is dispatching the right resources at the right time and any one unable to meet with that simply falls short to meet the customer requirements. In a typical scenario without IoT, technicians do not have the tools to predict or prevent machinery failures. This means that they can only arrive on-site once the issue has caused a failure and business impact. This unexpected downtime can cause frustration to the customers as they can no longer focus on their work. Disrupting your processes, maximizing your workforce expertise, and gathering timely data are some of the key benefits of a data-driven approach in field service management.
Predictive maintenance is a cost-effective investment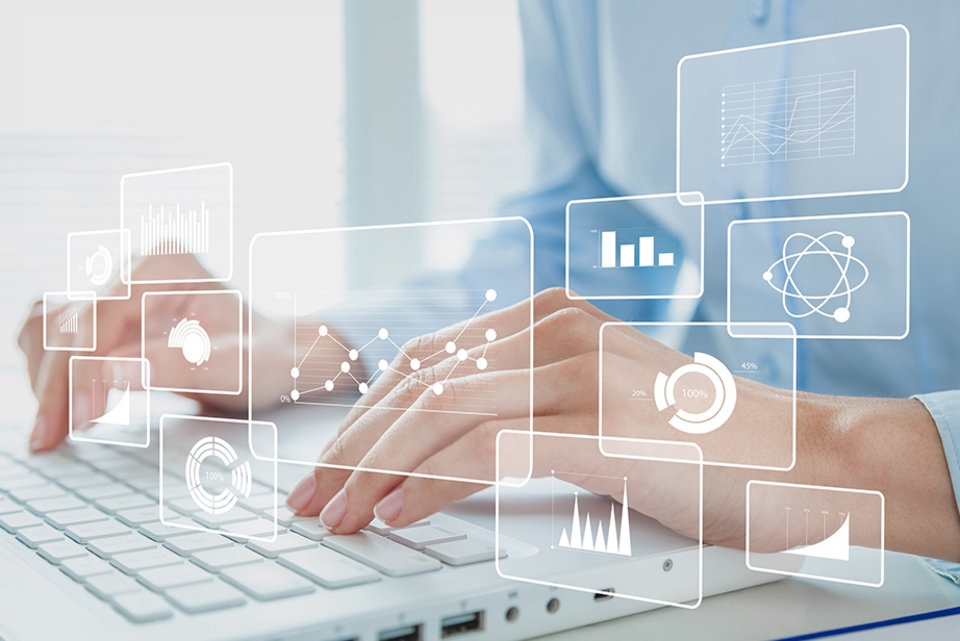 A US Department of Energy research indicated that predictive maintenance is extremely cost-effective. Implementing a predictive maintenance software can deliver notable financial gains with a significant ROI, 25%-30% reduction of maintenance costs, 70%-75% fewer breakdowns and 35%-45% downtime decline. Reactive maintenance is a maintenance strategy, where repairing parts or equipment occurs only after the asset has broken down or been used until it fails. Surprisingly enough, until now most companies are organizing their maintenance schedule reactively. Ιn other words, they restore equipment's functionality, by responding to failures or breakdowns after they occur. As a result, reactive maintenance can cost four to five times when compared with proactively replacing damaged parts. When there is no prior indication of poor performance, some of the immediate costs are lost productivity, no inventory backup, and poor communication. These are the indicative consequences that can be avoided with predictive maintenance.
Get more precise asset data
The software is designed with a set of features that turn sensor data into predictions about the mean time between failures, that is where the term predictive maintenance takes its name from. Having access to this data allows field service organizations to determine preemptively the right time to replace worn components, rather than keep scheduling costly maintenance tasks and deteriorate the equipment's quality in the long term. Moreover, through an innovative IoT-driven field service software, you will be able to collect and analyze data from various sources such as IoT or equipment sensors to run diagnostic checks, whilst ensuring interpretation of data in the right context. For example, a temperature drop could simply mean that someone opened the window. On the other hand, a slow elevator could mean it is just heavily loaded. It is often difficult to rely only on one sensor-based input; therefore, to gain actual insights it is necessary to combine this input with multiple results relating to the monitored asset or property.
Eliminate downtimes
When a breakdown occurs, unexpected equipment downtime is the most dreaded consequence, along with poor workplace performance and unplanned expenses. Due to the early engagement and proactive service approach with the help of IoT sensors, downtimes can be avoided or planned ahead of time with minimal impact on the customer. In other words, by integrating a data-driven solution in your field service operations you optimize equipment conditions that ultimately reduce machine downtime and directly influence the bottom line.
Optimal workforce productivity
Technicians and managers can increase their work productivity as they have more time to focus on vital maintenance tasks. With a Field Service Management software, which is leveraging on IoT in reading the sensor data, maintenance managers are no longer required to spend valuable time collecting them manually. Finally, with fewer emergency interventions, engineers and technicians can be utilized more efficiently and critical work can be scheduled as part of the regular activities.
Drive higher customer satisfaction ratings
When you set the right expectations regarding the day, time, duration of an intervention the customer can plan their involvement. Predictive analytics tools use sophisticated algorithms to analyze large volumes of historic data and reveal trends that are not obvious, or even detectable by humans. By recognizing these service trends for each location with help from the software, emergency interventions are effectively minimized. When taking the customers'needs into consideration it is possible to design a schedule that fits for them based on the input received. Consequently, implementing a data-driven Field Service Management solution will lead to a 10-20% increase in customer satisfaction and overall operational stability.
To sum up, predictive maintenance will help your business stand out from the competition and increase the added value you can provide to your customers. A company's value can be measured by the overall service quality to its customers as well as by how it protects its assets. In that sense, predictive maintenance can be a unique selling point to show your customers how you can extend equipment life and improve the efficiency of maintenance processes.
To learn more about how Fieldcode FSM solution will become the predictive maintenance tool your business was missing, please get in touch and arrange a demo.