Automate your field service with smart IoT-driven software
Enable proactive and predictive maintenance, increase asset uptime and enhance customer satisfaction with up-to-date IoT field service software.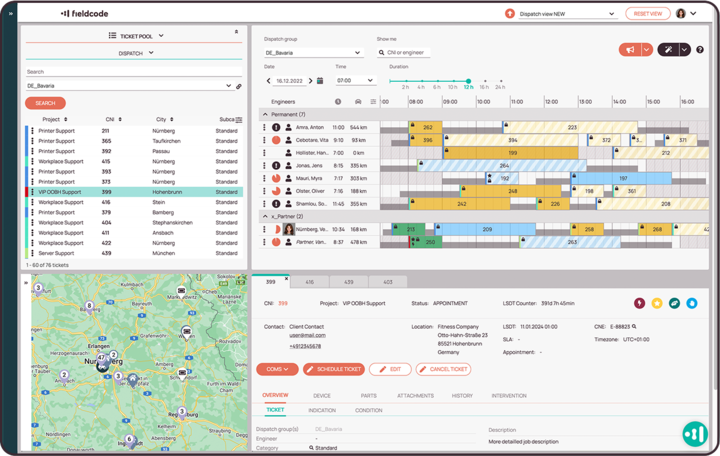 Internet of Things (IoT) and Field Service
Internet of Things sensors allow IT infrastructure, devices or systems to get connected to the internet and deliver data in relation to their condition. Connecting IoT with a field service solution means that data can be monitored remotely through the dedicated analytics dashboard.
Fieldcode IoT-enabled field service solution
Equipment uptime is the most critical factor for keeping customers happy. Turn asset performance data into proactive service actions with Fieldcode IoT field service software. Provide great service experiences to your customers by preventing equipment failures through the ongoing monitoring of asset performance. Regardless of the number of assets, Fieldcode IoT field service utilizes IoT data to trigger alerts for preventive, unplanned or repair service actions.
See what makes the difference
Unlike traditional field service, Fieldcode IoT-driven software speeds up processes and helps your engineers fix the issue the first time.
The real value of ongoing IoT data monitoring
Deploying IoT sensors gives greater control of your business processes and improves efficiency while reducing costs. IoT-based field service helps with further automation and optimization of the entire service lifecycle. From constant monitoring of your serviced environment or equipment to automated ticket creation and analysis, data generated by smart sensors are used to optimize different aspects of the ticket lifecycle.
How the Fieldcode IoT functionality works
Setting up the IoT functionality in Fieldcode is a straight-forward process for any type of protocol you use. The sensor is connected through the IoT network and provides the data on a periodic or constant basis. You are then ready to monitor these values in the Fieldcode IoT dashboard and perform automated actions based on data collected.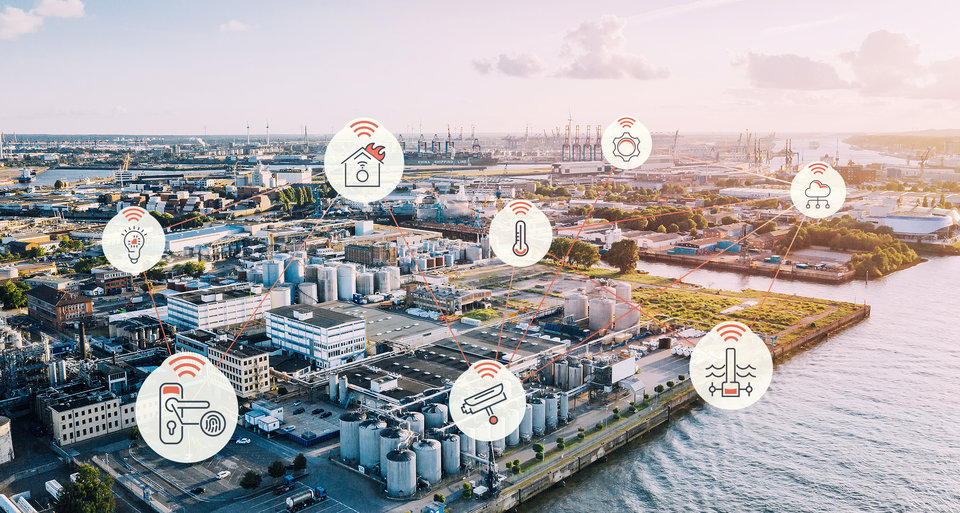 Key benefits of IoT-enabled field service management
Predict and diagnose
failures before customers are even aware of them with proactive alerting
Prevent machine downtime
by monitoring your IoT devices in real time
Increase first-time fix rates
and reduce response times by remotely monitoring devices and keeping customers informed all the way
Automate the scheduling process
by assigning the technician based on smart criteria such as skill-set, availability, and proximity to the site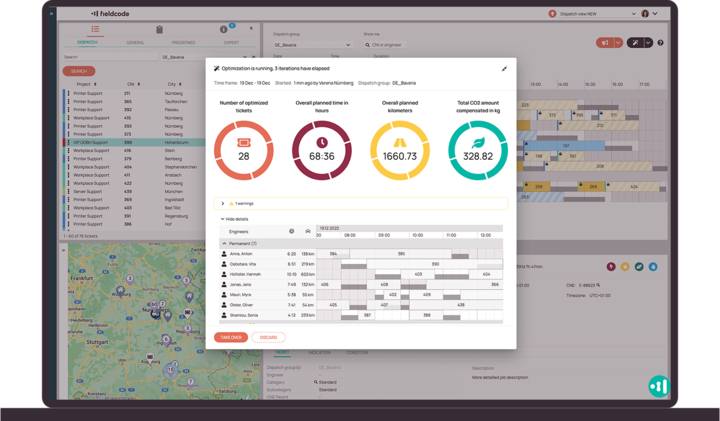 Learn more about Fieldcode through a demo
Each business faces different challenges. Request a demo and our experts will show you how our software helps your individual needs