Smart field service management that meets your enterprise needs
Transforming technology enterprises with precision and intelligence across all aspects of service management. Our software streamlines strategic planning, BI Forecasting, and seamless network management for unparalleled efficiency.
Reduction of manual dispatching efforts
Increased productivity of field workers
Increased customer satisfaction results
Fieldcode has enabled us to improve our SLA attainment thanks to the right prioritization and automated scheduling capabilities.
Fieldcode helped us overcome the frustration caused by time-consuming administrative work.
Fieldcode frees up valuable time by avoiding manual work and helped us to focus on our KPI performance.
We improved our first-time fix rates significantly and have been able to increase our customer satisfaction with better service.
Since we deployed Fieldcode we reduced about 50% of our dispatch and planning efforts.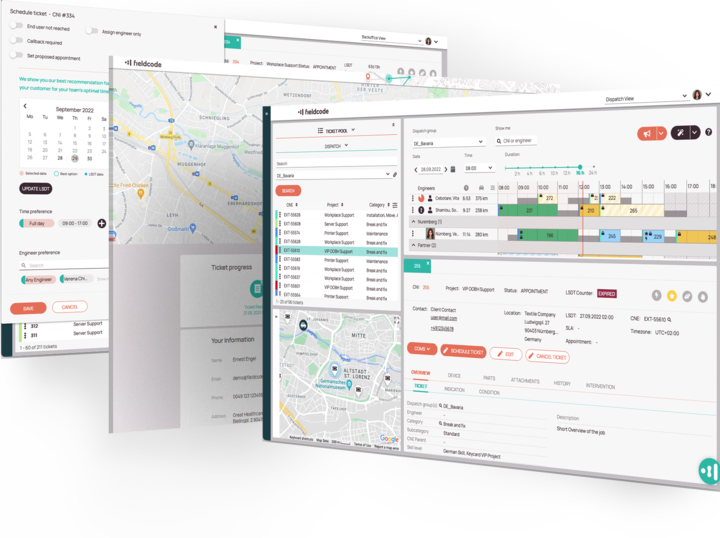 Ready to build your future?
Release the power for automation and sustainability with just one tool. Build your ready-to-use account in just three steps and without costs, or request a demo to guide you through our field service management software.