Avoid SLA misses with real-time monitoring
Control every single data point with powerful dashboards, views and reports.
With IoT sensors, you can continuously monitor assets for all variables that impact service quality. Analyze, derive effective actions and improve your services with the data collected. Be well informed about all tickets, critical timelines and KPIs and increase your SLA performance by up to 99%.
View all your operations in one real-time view
With fully customizable analytics dashboard and live views, you can monitor and analyze productivity and quality data within your delivery network in real-time. This helps your team to stay flexible, proactive and a step ahead.
Intelligent staffing decisions
Anticipate future demand and decide when and where to retain or hire resources with forecasting. Achieve more accurate resource planning and react effectively to fluctuations, scheduling, and seasonal changes. Optimize your permanent and subcontracted resources all year long.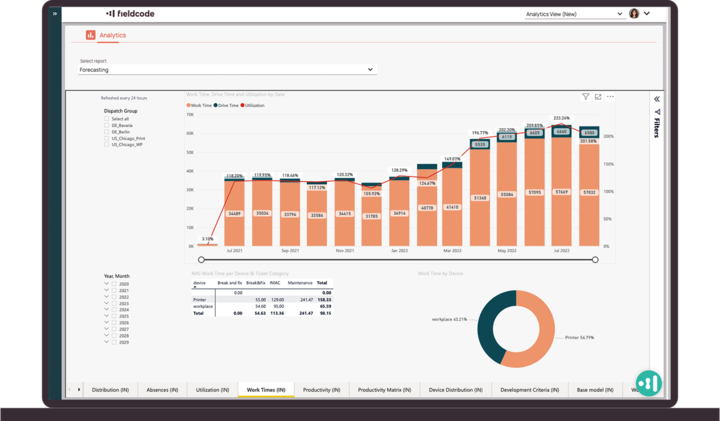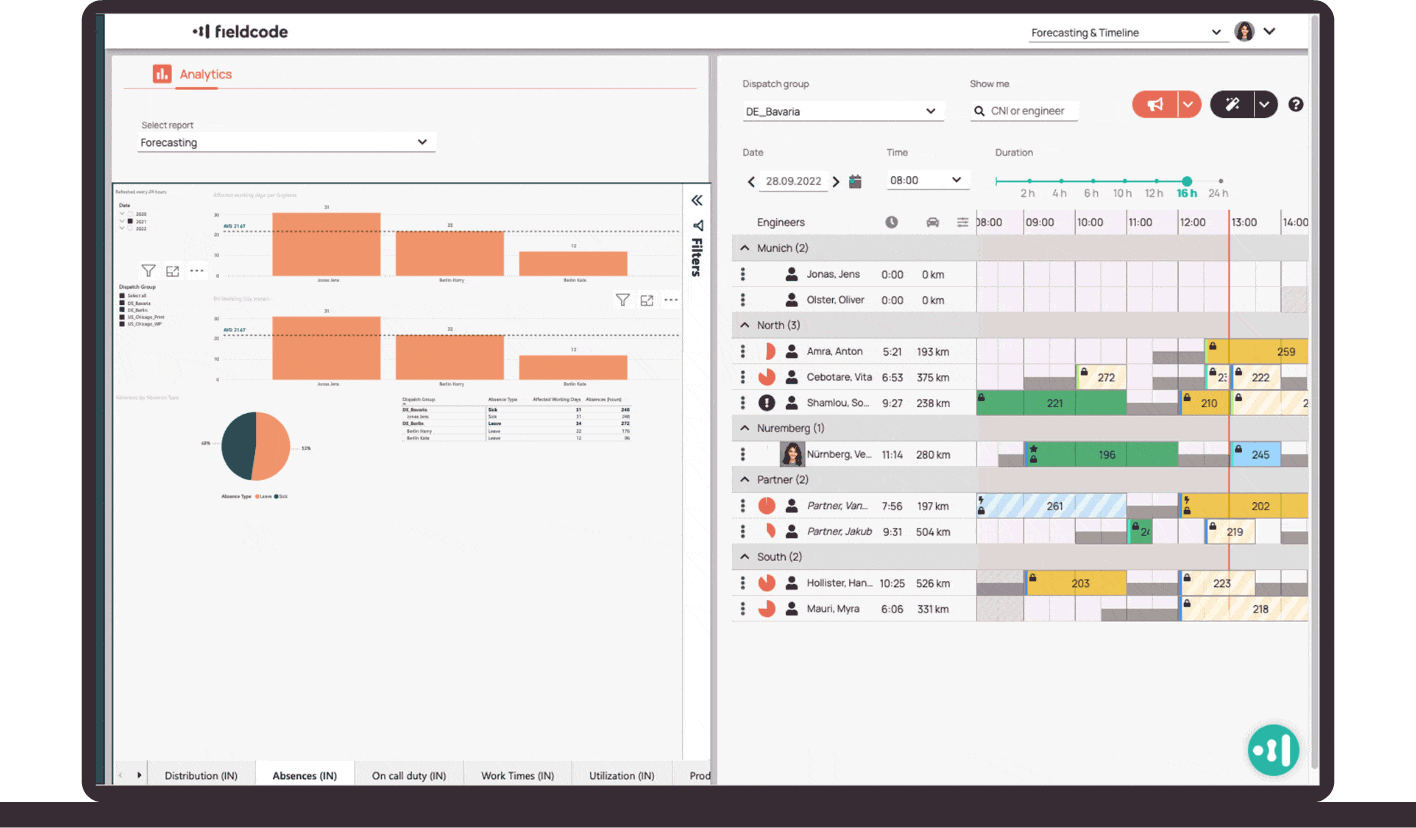 Use data for each ticket status
Benefit from different workspaces to improve your service. Make use of resource scheduling, keep track of your internal and external resources with extensive drilldown capabilities and follow work progress of all current tickets.
Enjoy real-time KPI monitoring
Pro-active warnings, suggestions for improvement and alerts avoid missed SLAs and improves all relevant KPIs. You can customize all reports by individual key performance indicators or service level agreements.
Connect your analytics solutions instantly
Conveniently import data into your reporting or BI solution within minutes. All data stored in Fieldcode can be made visible in your analytics tool via standard API.