Use IoT to achieve new levels of customer satisfaction
Manage every asset, sensor and employee in your network.
Ensure continuous performance at the highest level: improve the quality of every single intervention with intelligent IoT sensor monitoring, AI-based forecasts and smart dashboards. Gathering more meaningful data allows you to act proactively and make better decisions for your clients.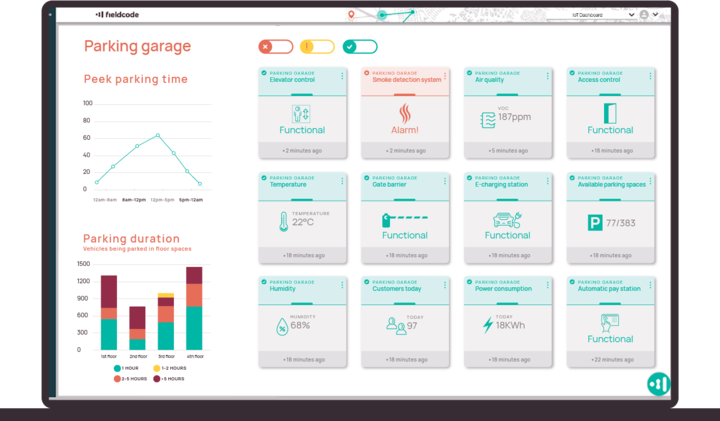 Take proactive measures with IoT sensor monitoring
Receive system alerts and maintenance updates through IoT sensor data. Permanent monitoring enables you to take proactive actions before your customer even notices a disruption.
Significantly improve your first time fix rate
Better analyze every aspect of your assets by having all data points and statistics available in your Fieldcode IoT dashboard. With specific recommendations about the spare parts and tools necessary for the intervention you increase the first time fix rate and avoid multiple visits.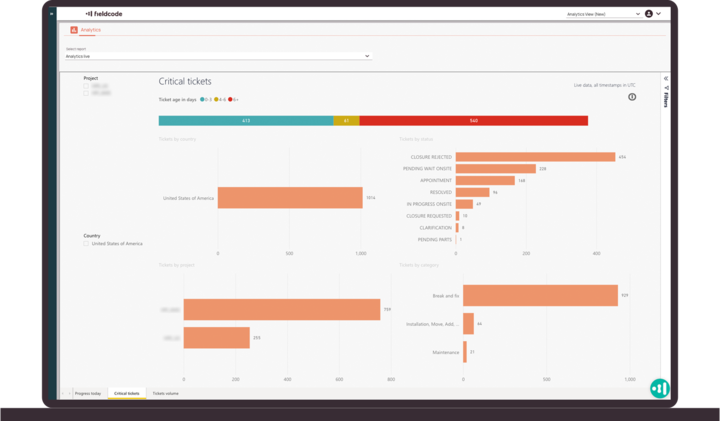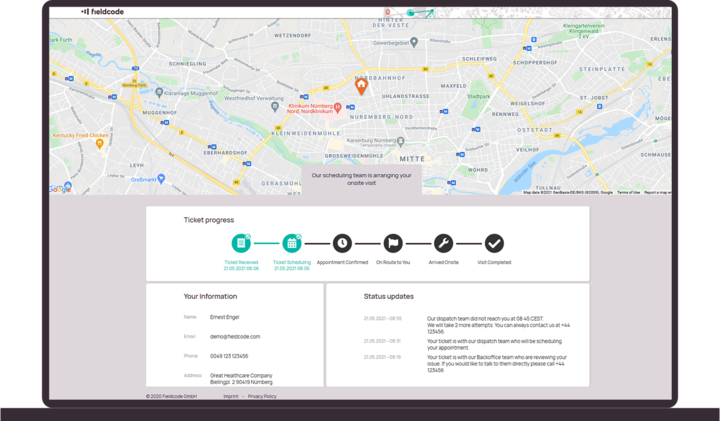 Keep your customers fully informed
Fully automate customer notifications about the ticket status to increase transparency, performance ratings and customer satisfaction. Your customers can follow the ticket status in real-time and see the estimated time of arrival through a dedicated link provided automatically via email or instant messaging.
Empower customers with autonomous appointment booking
Provide your customers instant access to the booking calendar regardless of the call center's availability. Customers can digitally raise new service requests and reschedule or cancel appointments if service is no longer needed.